Business-Optimized Router for Internet Egress and Ingress
THE DATA DRIVEN INTERNET GATEWAY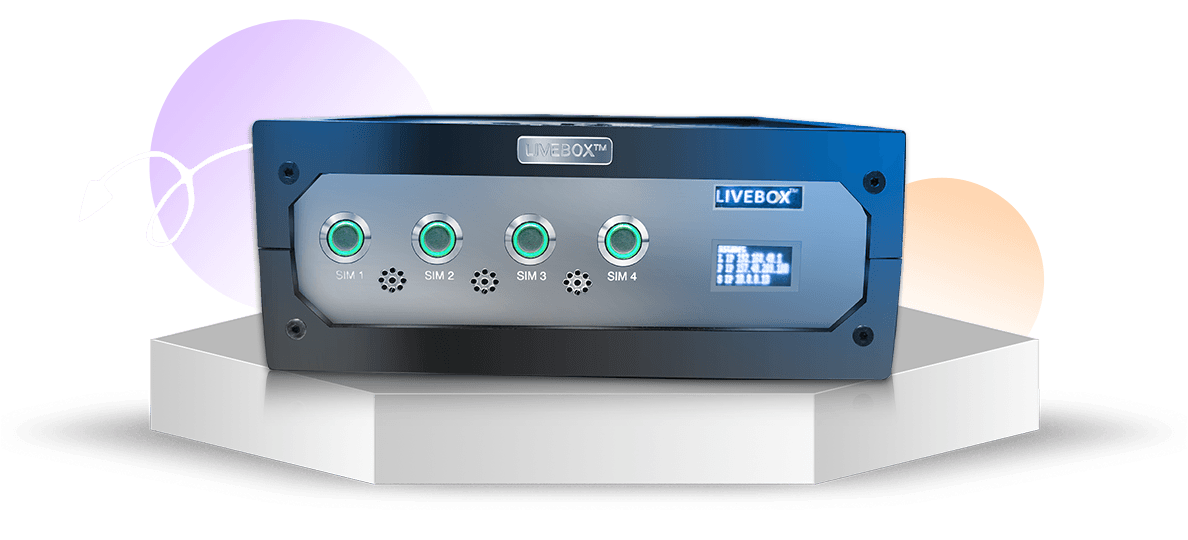 AI enabled with Super NAT, Internal DNS, Server Scaler, Desktop Gateway and more.
Balances the available
internet bandwidth for browsing.
Reserve one public IP
address for lifetime.
Shifts quickly to other source
networks on sudden network
failure.
Acts as a receiver of a
network for bonding or
produces high speed internet.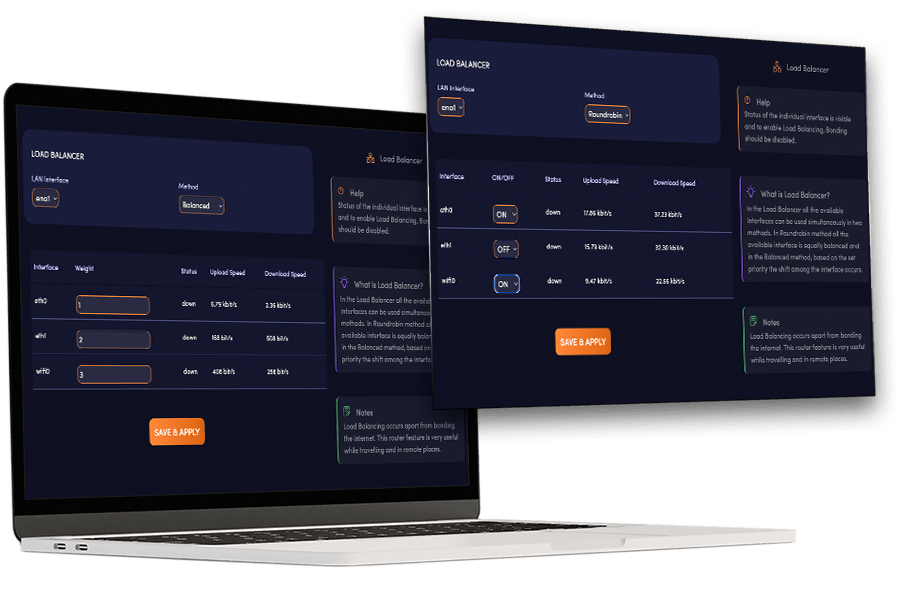 This feature is highly useful in remote places like farms, factories, and godowns. This is also used in remote villages, in trucks and buses.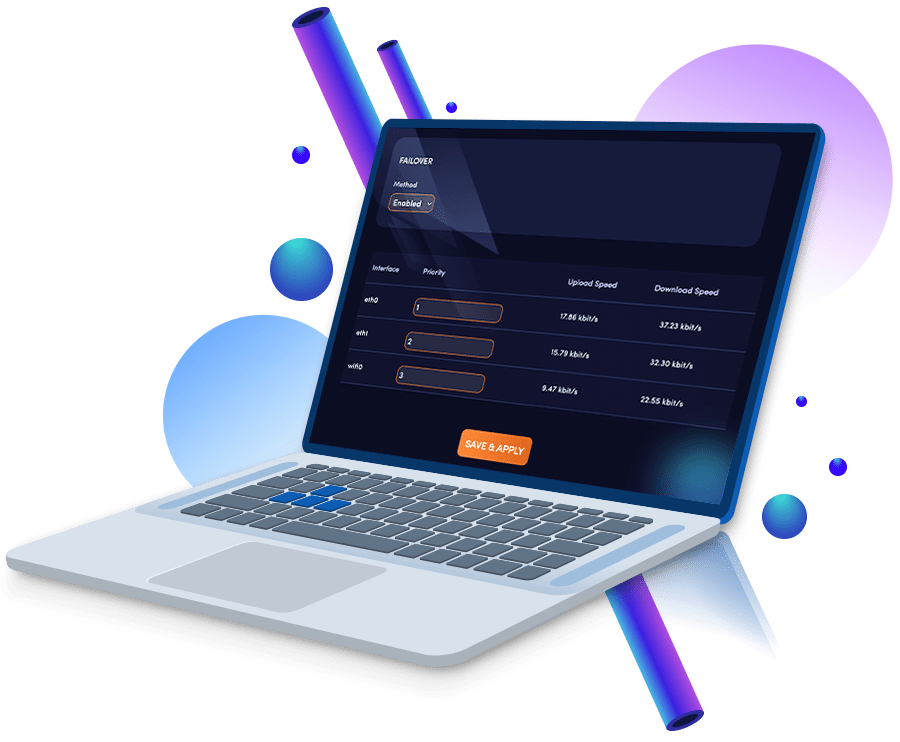 How does Quick Failover Work?
In this feature the network remains uninterrupted as it automatically switches from one network to another incase of sudden network failure.
This feature can either set priority automatically or manually.
This is highly recommended in remote places like industries, godowns and schools.